Fill this season with COLOR! Enjoy holiday fun the Crayola way all season long!
Make handmade gifts from the heart, complete a seasonal scavenger hunt and more. It's a holiday hullabaloo with SNOW much to do!
Included with your general admission ticket.
Screamin' Green Hauntoween
Screamin' Green Hauntoween is back!
From October 1-31, experience SPOOKtacular family fun and WITCHtacular crafts. Creep through our MONSTERific attractions while collecting ghoulish clues for our scavenger hunt. It's a FANGtastic event with so much to BOO!
Enjoy a live show while you eat! Watch an entertaining, live show and learn the science and magic of color behind your favorite Crayola products daily at 1 p.m.
Become a designer in this cool experience! Color, scan and digitally accessorize your car or fashion design to your unique preference, then show it off in the spotlight! Have your dress walk the runway or your car race the course on a huge projected screen!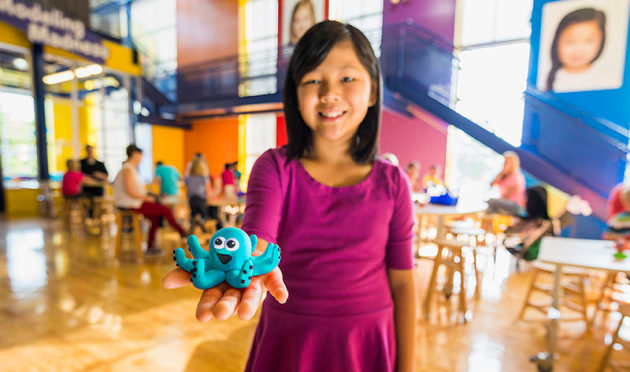 Sculpt imaginative creations using Crayola's Model Magic compound! Discover how Model Magic is the ultimate in dough. Not only can you mold it without any messy crumbs but you can color it with Crayola markers to make your own unique color. Projects change monthly, so the fun never ends!
There is so much more to see